Bringing Manufacturing Back to the U.S.A.
With a theme focused on reshoring, our guests discuss what they are doing to address supply chain issues, get closer to customers, and focus on workforce development efforts.
We also explore the ways manufacturers across our state are looking to keep operations and processes close to home. The United States has the capability to compete with those overseas, but we need to be more efficient and effective in order to do so.
Together, we can set our country up for success!
Featured Guests:
• Paul Lavoie - State of Connecticut
• Dave Cremin - Straton industries
• George LaCapra - UniMetal Surface Finishing
• Doug Rose - Aero Gear
• John Joseph - Datanomix
• Greg Bloom - Capewell
• Don Allan - Stanley Black and Decker
• Chris Murphy - U.S. Senate
• George Giering - Giering Metal Finishing
• Sabrina Beck - Altek Electronics
• Mike Lisowski - FuelCell Energy
• Marty Guay - Stanley Black and Decker
• Joel Camassar - Chapman Manufacturing
Ari Santiago, CEO, CompassMSP
Company Website: https://compassmsp.com/
Company Facebook: https://www.facebook.com/MadeinAmericaPodcast
Company LinkedIn: https://www.linkedin.com/company/made-in-america-podcast-with-ari
Company YouTube: https://youtube.com/c/MadeinAmericaPodcastwithAri
Ari's LinkedIn: https://www.linkedin.com/in/asantiago104/
Podcast: made in america
produced by Miceli Productions: https://miceliproductions.com/
Related Articles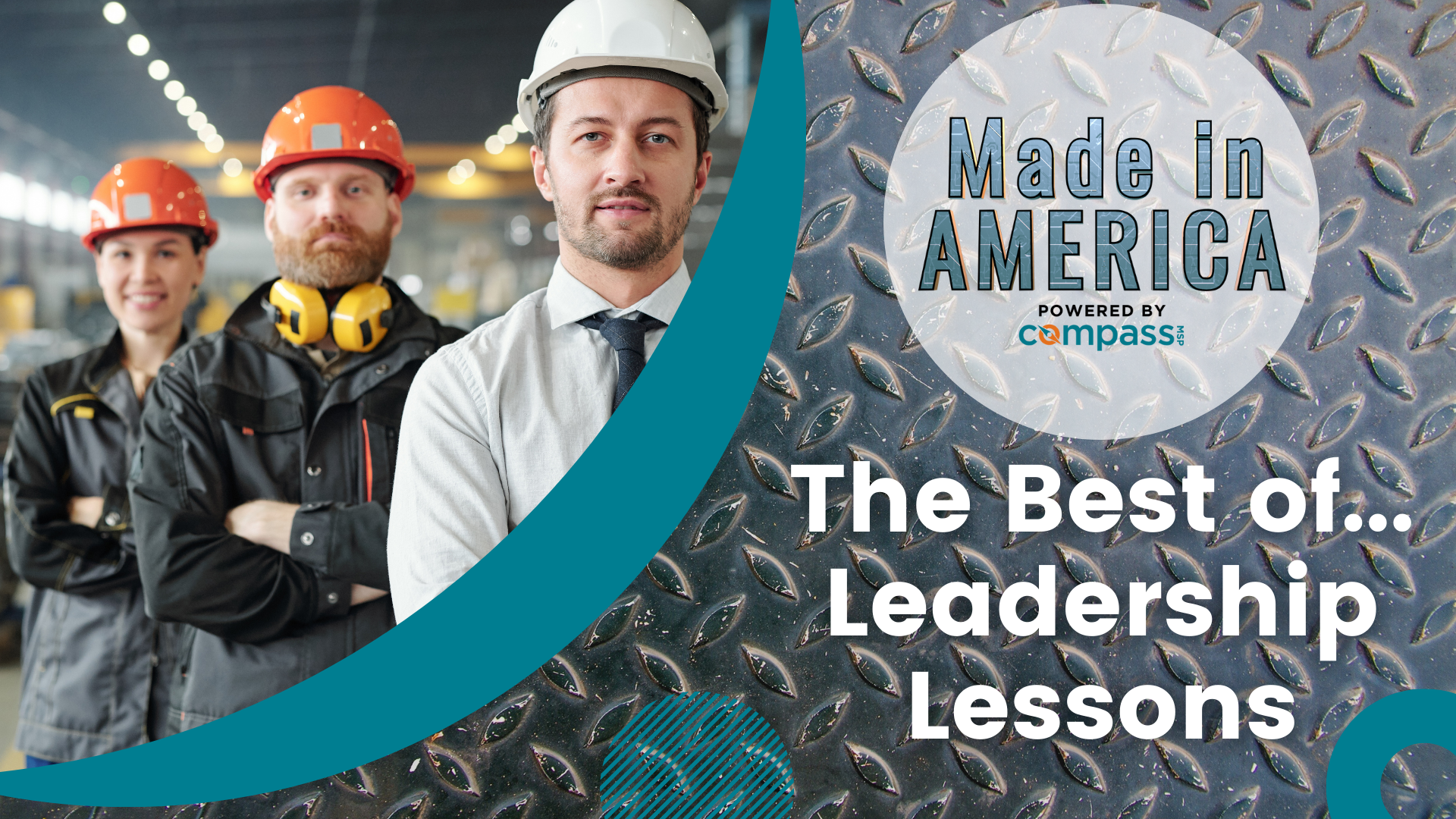 "If your actions inspire others to dream more, learn more, do more and become more, you are a leader." -John Quincy Adams.
Read More
We are excited to welcome, Don Allan, President and CFO of Stanley Black and Decker to the Made in America podcast!
Read More